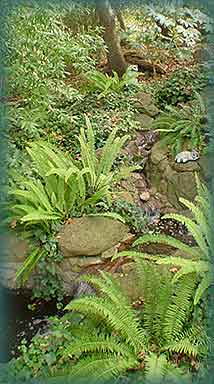 I would be held accountable if I did not use my healing abilities. Roberta recommended Barbara Rose Billings, a gifted Reiki Master in Marin County. Once the symbols and attunements were given, I knew this addition was necessary to help further these abilties. I volunteer each week doing healings at The Reiki Center here in Sonoma County.
It is my firm belief that healing comes through the Heart with Love.
We, as healers, have techniques that we put together through our training and practice. Each is unique. We hope that you will give yourself the opportunity to experience ours.



Graduate of Berkeley Psychic Institute 1974
Usui Reiki Master Teacher
As a young child, every stray that came into our yard became a new addition to our home. The baby birds that fell from their nests were put in a shoebox and fed. My dogs and I communicated telepathically. There was always an animal in need of food, healing and love. In the 1970's I completed two years at the Berkeley Psychic Institute and began a new path working with auras and distance healing. I became an Ordained Minister in the State of California upon graduation.

In a reading with renowned psychic Sylvia Brown, she said " you are an old soul and a healer". On this path of life much has occurred to provide the knowledge and experience I use in healing. Guided to Dr. Roberta Herzog, a teacher in the applied Metaphysical fields for over 40 years, and a gifted clairvoyant, she reaffirmed the fact that I have a healing Master who has been with me for a long time. She said he would be with me at my life's review and