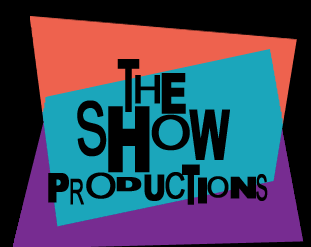 THE SHOW PRODUCTIONS
is a low-budget, independent creative company that makes entertainment.
Through the years we have worked
with countless talented performers
and creators to produce surreal, absurd and maniacally funny videos, live productions and events, writing, and more to Sonoma County, California, and beyond.

CURRENT EVENTS:

THE WORLD'S BIGGEST COMEDY DUO
Starting January 2009-
Live Improv featuring several The Show contributors.
EVERY THURSDAY!!!
$3 at the Black Rose Pub,
2074 Armory Dr. in Santa Rosa, CA.
Opening act begins at 8pm, improv at 9pm.
www.biggestcomedyduo.com
HOUSE FULL OF LETTERS
See The Show creator Matlock Zumsteg as "Nico" in this post-apocalyptic tale.
January 30th at 7.30 PM
January 31th at 2.00 PM and 7.30 PM
February 1st at 2.00 PM and 7.30 PM
at Sonoma State University
Free Admission - Limited Seating

DON JUAN IN CHICAGO
9/5, 9/7* & 9/13*, 9/14 -
See The Show creator Matlock Zumsteg as "Mike" in this sexual farce by David Ives.
$10 Student / $15 Adult at the Glaser Center,
547 Mendocino Ave. in Santa Rosa, CA.
Curtain at 8pm & *2pm.
www.myspace.com/narrowwaystage
We are always looking for projects to produce or be a part of. We have the capacity to produce high quality video features and live events and are currently seeking writers, performers, production crew and more creative,
artsy types to add to our odd little
mashup of excellent individuals.
Let us produce your idea,
or get skillz helping out with ours.