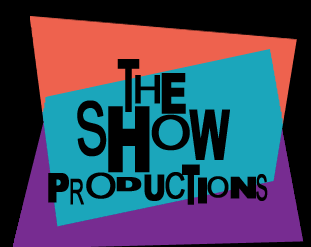 THE SHOW INTRO
Featuring our cast and crew, this intro puts on display The Show members who were both behind the scenes and in front of the curtain. We're all pretty freaky.
THE DOCTOR SKETCH
Starring Donovan Dutro as The Doctor
Ian McDavid as The Patient

Written by Donovan Dutro
Directed by M. Gordon and M. Zumsteg
"I'm a doctor!"
THE EZ SKETCH
Starring Donovan Dutro as Linky
Matlock Zumsteg as Quasi-Al Pacino

Written by D. Dutro
Directed by M. Gordon
"Craftsmanship. Pure craftmanship."


31 FAVORS
Starring Steven Thomas as The Ice Cream Man
Donovan Dutro as The Customer
Ken Haus as The Right On Guy
Written and directed by Michael Olsen
"Hot ass!"


CRAZY-HEADS
Starring Kelly McKay as Don't Call Me Shirley
Matlock Zumsteg as Bill
Ken Haus as Mr. Mills
Surprise Guest: Steven Thomas
Written by M. Zumsteg
Directed by M. Gordon
"They said they weren't hiring crazy people."
NO HAND STAN
Starring Matlock Zumsteg as Stan
Steven Thomas as Jim
Donovan Dutro as John
Erin Lane as The Old Hag
Matt Stockton as Carl
Jeff Hollis as Jimmy
Written by M. Zumsteg & M. Gordon
Directed by John Hardin
"But I really like current events."
YOU, ME & MALO: An Interview with the Creator
Starring Matt Stockton as That Guy
Matlock Zumsteg as Himself
Ben Arent as Disembodied Arms

Improvised by Matt Stockton and Matlock Zumsteg
"...running around in the woods like a...like a fairy-baby."